Reolink opened their door sin 2009 when they started developing security products. Their business was targeted at both consumers and business owners. The idea was that the cost versus quality would offer the public something that they would both want. People from all around the world turn to Reolink in order to get the security solutions that they need.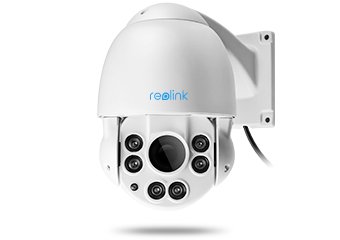 The company now offers many products that you can use to help secure your home. Reolink has an almost exclusive focus on developing security cameras for various purposes. You will find that they have several categories.
Battery Powered Reolink Security Cameras
You will find that battery powered security cameras are one of the more popular products that Reolink has to offer. These cameras can be mounted just about anywhere in your home and they don't require any power or cables at all. Instead of using traditional connections, these cameras use WiFi to transmit data to your Reolink account.
A couple of the options also allow you to use a cellular connection to transmit video to your Reolink account. These cameras are a great option for mounting anywhere you don't have access to a power source or a network connection.
All of the battery powered Reolink devices are rechargeable. You can connect the battery powered Reolink cameras to a solar panel (sold by Reolink) in order to keep them charged at all times. You can also buy replacement batteries so that you can swap them out at any time that you might want so the camera is always freshly powered.
Power Over Ethernet Options
A number of IP cameras that use Power over Ethernet are offered from Reolink. These come in one of two forms, build your own kit or premade kits. You will find that most of Reolinks cameras in these categories are above the standards that you would expect. They feature night vision, audio recording, weatherproofing and more.
Reolink also has several options for NVRs so that you can get the most out of your security camera system. Tailor it down to exactly what you need and are expecting.
WiFiReolink Security Cameras
For those who aren't able to run network cabling all around their property, Reolink makes WiFi security cameras. These WiFi cameras mesh with your existing wireless network and can transmit data from anywhere in that network.
You will find that the ReolinkWiFi security cameras are capable of most of the features that you would expect from a wired camera. Sometimes even more. It depends on the exact model. That includes wireless pan, tilt, zoom cameras that can move and look around an area.
Reolink Cloud
While some of Reolinks security camera have storage built into them or in the NVR, Reolink also has the Reolink Cloud. The Cloud is designed to help store all of your security camera footage. You can store 1GB of footage for free with 1 camera. For 2.49 a month you can go up to 5 cameras with 10GB of storage. For 4.99 a month you get 50GB and up to 10 cameras.
The cloud can be accessed from anywhere, whether it be with a phone or a computer. You will find that the Cloud is especially helpful for Reolink cameras that operate on 4G LTE networks.
Customer Opinions of Reolink
Like with any company you will find customers who don't like Reolink products but that is far and few between. Since their launch, Reolink has been quite popular around the world. Especially to property owners who are looking to be able to set up their own security camera systems. Customers are most happy with Reolink single deployment cameras such as their battery power cameras that don't need a whole system in order to function.
Reolink is a popular security camera option. You get a lot of features at a great cost. You also get the support of one of the largest companies in the industry. If you are looking for smaller security camera installations, Reolink is a great option for you. That said, Reolink can be used for any size security system you might need.