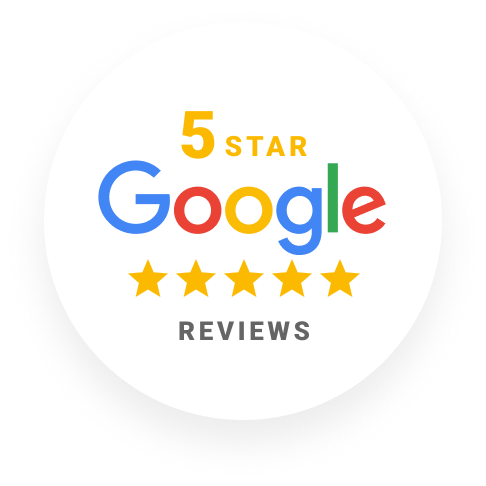 Read our customers reviews
We take the time to ensure all our customers are satisfied with our products and service. Read on to find out what people are saying about our quality products, installation, as well as post installation support


"Precision Security are the real deal. Our quote was received promptly. We accepted and they installed. All of this in 3 days, and we took 24 hrs to do further research in the area. Amazing service and value. We need have our property completely secured with Iphones and laptops hooked up. Dont go past these guys, you'll regret it."


"I can not endorse Omar and his team enough, they installed our cctv security system with nothing but professionalism and ease. I have not experienced such a high level of professionalism with any company as I did with Omar, nothing was too much to ask, he has helped us with everything, including phone calls late at night. Companies should take note this is what real customer service and professionalism is all about, I would give precision 10/10 and will be and have been recommending precision to my friends and family. Thank you Omar so very much, you have been an absolute superstar, and we appreciate it so very much."


"Last Sunday Precision Security installed seven CCTV cameras around my home and connected them to a digital video recorder. The DVR feeds into a digital capable television that can be used to monitor the cameras singularly or as a group. I'm also able to monitor the cameras on an App in my iPad. I initially had two quotes. The first contractor looked at the house and never came back, too hard to deliver what I required? The second quote came from a local electrician who gave me the impression that he'd do it his way and that left me uneasy. My wife found Precision on the web and I called to obtain a quote. Knew what I wanted, involving placement of the cameras and concealed wiring. I was given everything requested and am very pleased with the standard of work. In addition, Omar who quoted and led the installing team provided me with advice on indirect lighting and reducing/eliminating glare caused by infra-red illumination on white surfaces near a couple of cameras that has enhanced their performance after dark. I did not receive any such advice from the others who quoted. I can recommend Precision Security Australia if you're thinking about the security of your home or business premises."


Jan Margarson
| Yarraville
"I am exceptionally pleased with the CCTV system installed at my commercial premise. The professional service, knowledge, quality & customer service was the reason I choose Precision Security."


Gzim Fteja
| Tailors Lakes
"I highly recommend Precision Security for your security needs. Omar was friendly, professional, and his cctv packages were competitively priced. Installation was quick, and the system works superbly.
Many thanks 👍👌"


"Could not be happier with the setup we've got. These blokes clearly knew what they were doing. They were sincere with their pricing and trade-offs that could be made. No one-size-fits-all package. They'll admit they're not the cheapest lot out there but you're getting peace of mind and quality kit.
Initially our setup was for security but the motion detection means we can see what wildlife is around too.
They did warn me how loud the box was but it's way too loud to be around for extended periods. I bought some replacement 'silent' fans but it was still too noisy. Eventually I just put the box in a well-ventilated space with the fans unplugged. Probably voided my warranty on the box but it got through a hot summer without a hitch. Can't really recommend my solution but you definitely want to pick an out-of-the-way place for yours.
Overall, highly recommended and would use again."


"I used Precision Security to install camera's for my warehouse and work was done very professionally. Omar took time to setup the camera's as per my requirements and spent time to explain the functions later. Great quality camera & workmanship with reasonable rates. Highly recommended!"


"Omar from Precision Security has been fantastic, right from the initial quote through to installation and after-care. He spent a lot of time with us to ensure we understood the product and the quality of images we could expect. He then installed the 8 camera system (just a few days later) and spent approximately 10 hours perfecting the camera locations and account set-up. His knowledge of the products and understanding of light was second-to-none, and to top it off… he was an all-round nice guy. He followed up with a courtesy call the next day and assisted with our queries/concerns. I will definitely be recommending Precision Security to all of my neighbours and friends. Thanks Omar for doing such a great job at our home!! 👍👍"


"Professional & friendly service. High quality cameras."


"Precision Security has demonstrated professionalism and a wealth of knowledge in what they do best. Highly recommended."


"Very reliable, polite and excellent to deal with. They did a great job and we would highly recommend them!"


"From quote to consultation to installation, the contact and communication was smooth and easy. The job was done as promised. Used Hikvision cameras and HDR. Love the quality of the night vision! Install was completed promptly and follow up work was completed with no issues. Don't waste your time looking around. These guys that take their job seriously and have great attention to detail."


"Omar is very knowledgeable and professional. I had been looking for a company to install a camera system at my home and place of work for almost a year and was beginning to get frustrated with the lack of service. It felt like everybody was either too busy or cared too little. On a Sunday I stumbled across precision security on google and called. Omar answered the phone and came the same evening to quote the job. By Tuesday his team had finished the installation. The quality is amazing. The setup of the line triggering is perfect and works flawlessly to let me know of any movement whenever there shouldn't be. Highly recommend if you want a company that puts you first and cares. Thanks heaps for the great service!"


"I am extremely pleased with the security system Omar and his team installed at my property and would not hesitate to recommend them to anyone. They provided service of the highest and most professional quality. Omar and the team really went the extra mile to ensure the system was perfect for my property and requirements. The peace of mind this has given me has been truly invaluable. My sincerest thanks to Omar and the team at Precision Security. "


Rubie Fuentes
| Nanawading
"Great service, professional and also experienced. Would 100% recommend Precision Security. We are so happy with our security system, thanks Omar!"


"Precision Security has demonstrated professionalism and a wealth of knowledge in what they do best. Highly recommended."


"Highly professional from the first consultation all the way through to the final installation. Omar suggested the best locations for the cameras and which cameras/NVR to use to suite our needs. Installed everything and setup in one day. I wanted to turn on some advanced features later on and he guided me through step by step over the phone even though it was Sunday! If you want quality equipment, installation and support don't even bother looking elsewhere."


"Honestly can't speak highly enough of Precision Security! We reached out to multiple security providers, and Omar was by far the easiest to work with – whilst providing a superior solution for our needs.
Our unfamiliarity around security cameras naturally led to many questions, and Omar showed great patience to explain his products in a way that was easy to understand. On top of the exemplary customer service, the system that was recommended surpassed all of our expectations in terms of performance and quality.
We felt extremely comfortable throughout the whole purchase timeline knowing with full confidence that we were committing to a superior set-up. From the random cold call, through to quotation and eventually installation – Omar was always willing to explain best practices and resolve any queries that we had along the way.
To our delight, we even received a follow-up courtesy call to address any teething issues as we became more familiar with the set up.
I could not recommend Precision Security highly enough; I would honestly give them more than 5 stars if I could! We are extremely satisfied with our security system – the products are just A+ quality and speak for themselves.
P.S – Omar did not ask me to leave a review. However, I felt the need to share my purchase decision, as I believe others should have the opportunity to have a similar experience."


"The team from Precision Security did a great job installing our Hikvision security camera system.
All the cables were drawn through the roof and through discreetly placed conduits leaving no external signs of the cables. They were very courteous and gave me a good price too!
Would definitely recommend using their services."


"Very happy with the service provided from Precision Security Australia, Omar & Mohammad were friendly, courteous and did a great job on my security system, they did what I asked for without reservation.
I would definitely recommend Precision Security Australia to anyone requiring a solid affordable security system. Well done guys."


"Great customer service. Went above and beyond to find a solution to a tricky wall. Helped set up cameras and showed me how to make changes. Best thing, im not hit with countless notifications"


"Very professional and heaps of knowledge. Omar came in and identified what was needed to suit my request. Fitted six cameras, provided training on how to operate the unit. Was in and out in less than half a day. Highly recommend Precision Security Australia to anyone. Just some advise to buyers of CCTV Security Systems, do not compromise dollars for quality of a product and service from a professional. Thank you Omar & Amin."


"Fantastic service. Thank you for you time and asssistance. Our new system is wonderful."


"Absolutely top job,very happy with the results.
These guys know what they're doing.
Recommend Precision Security?
Yes, I do."


"Fantastic service and have excellent camera and recording equipment. Very knowledgeable and made some great suggestions. Highly recommended, quick and efficient. Very happy camper. :)"


"After some shopping around I decided to purchase Hikvision 8 Camera Package from Precision Security. This 8 channel NVR system has been perfect for my business and is capable of monitoring & recording video from up-to 8x 4MP HD with EXIR night vision. I would recommend this product."


"Not cheap, but very good. You pay for what you get. Two years after installation still got free support today, Omar, thank you so much, u r legend……"


"Very happy with the service, highly recommended."


"I highly recommend Precision Security for your security needs. Omar was friendly, professional, and his cctv packages were competitively priced. Installation was quick, and the system works superbly. Many thanks 👍👌"


"Needed to grab some camera bits yesterday. Omar went out of his way to not only arrange the correct model but also personally delivered it to my door. Now THAT is service! Highly recommended."


"Great service, professional and also experienced. Would 100% recommend Precision Security. We are so happy with our security system, thanks Omar!"


"Both Omar and Ming are punctual and consultative in their approach towards the whole home security area. Aproachable and comfortable asking any security camera related questions I had and the responses you get back are easy to understand in layman's terms. Great job guys! Would recommend them to family and friends."


Frank Van Ryswyk
| Preston
"Very reliable, polite and excellent to deal with. They did a great job and we would highly recommend them!"


Chris Rasmussen
| Moonee Ponds
"Needed to grab some camera bits yesterday. Omar went out of his way to not only arrange the correct model but also personally delivered it to my door. Now THAT is service! Highly recommended."