Installation in Melbourne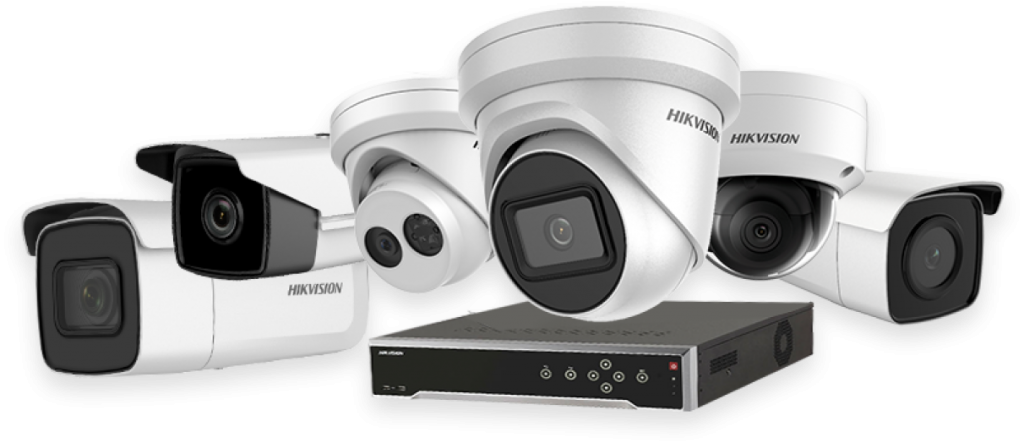 A window into theft, customer behaviour, employee safety & inventory levels
CCTV security cameras have always guarded against shoplifting and deterred robberies. They've even helped bring offenders to justice… a little.
But until very recently, the technologies employed by affordable CCTV systems has been somewhat primitive, and they haven't lived up to their promise in all areas of business. Precision Security's CCTV systems change all that…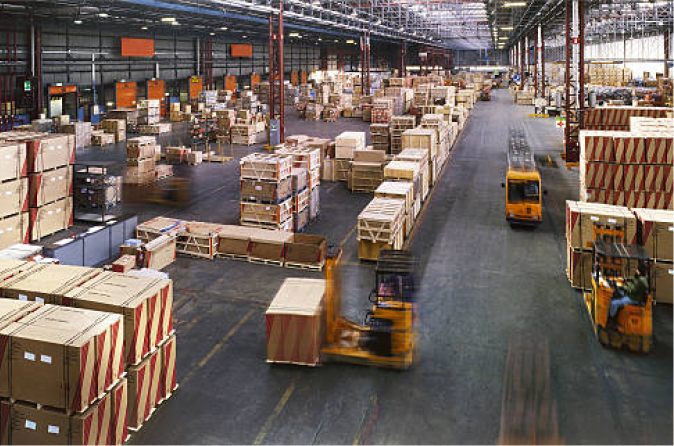 Monitoring more of your business
CCTV has always shown great promise for more than just security. Quality footage could, for instance, be used to monitor customer behaviour and conversion trends, employee safety and warehouse inventory levels. But until recently, the picture quality of CCTV systems has left a lot to be desired. It made even basic facial recognition all but impossible.
CCTV technologies have advanced, rapidly. With a Precision Security system, you benefit from high-definition (HD) video and fully remote-controlled cameras. This means using CCTV across your business is now a practical – and affordable – reality.
With fast, easy mobile access to your CCTV footage, you and your managers will be far more capable of making timely, informed decisions. All Precision Security CCTV systems are mobile-friendly. Our licensed installers configure your team's mobiles to access recorded footage on your NVR (via a secure iOS/Android app). Of course, the access is password-protected, so if the employee leaves your company, you simply change the password, and they can no longer see the footage.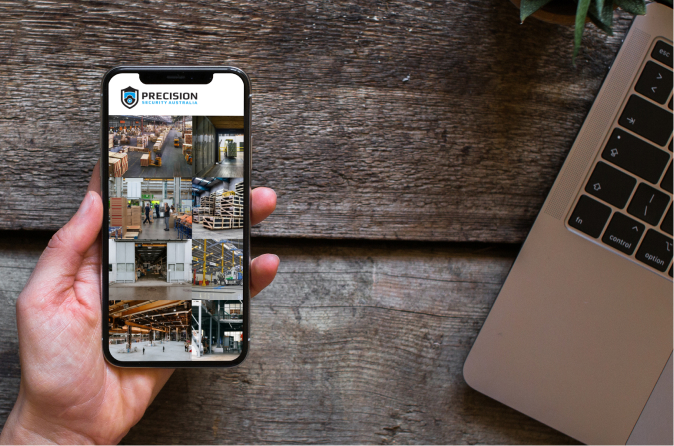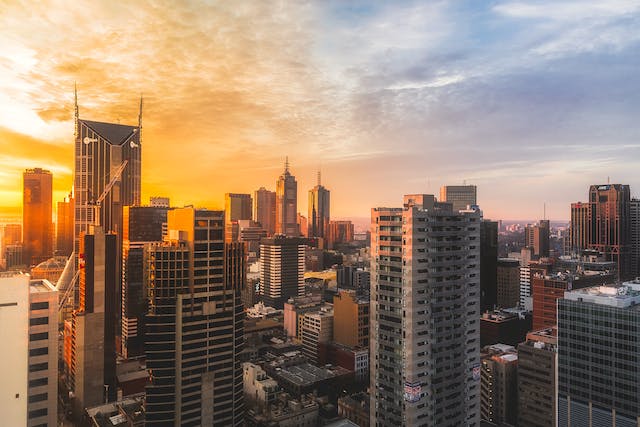 No matter what sort of business you run, CCTV can help you secure and improve your bottom line.
Premium technologies only
High-definition (HD) CCTV video cameras are now becoming a consumer commodity. As are the software packages and apps associated with them. But there are still some significant differences that make some stand out, head and shoulders, above the rest. At Precision Security, they're the only ones we use.
Every product we install has been precisely manufactured and rigorously tested. And for your peace of mind, every product is backed by a 1 year warranty. Precision Security Australia is rated 5 stars on Google from 21 user reviews.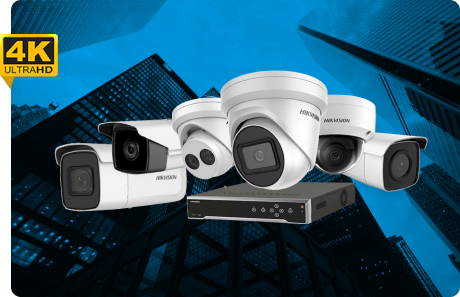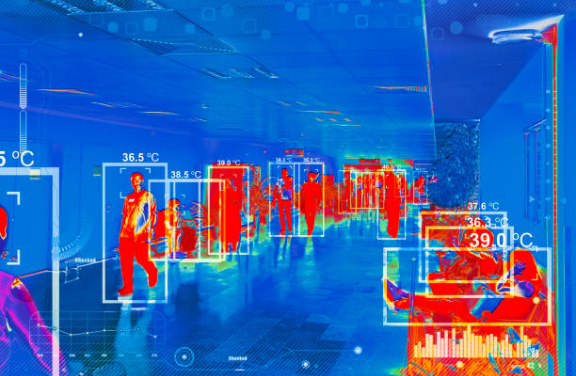 Our reliable security systems help businesses detect unauthorised access, protecting assets, properties, and employees. We help design, install, and monitor effective security systems across a wide range of industries and businesses. Our professional technicians will install a comprehensive intrusion security system that perfectly fits your business needs.
Whatever your specific security system integration requirements, at Precision Security, we provide bespoke system integration solutions that guarantees effective results. We help you design and implement impregnable and scalable integrated security solutions that annul all your toughest security challenges.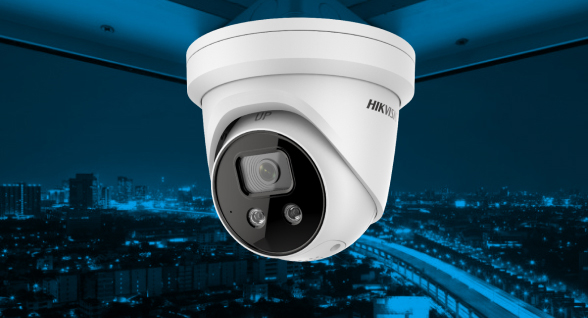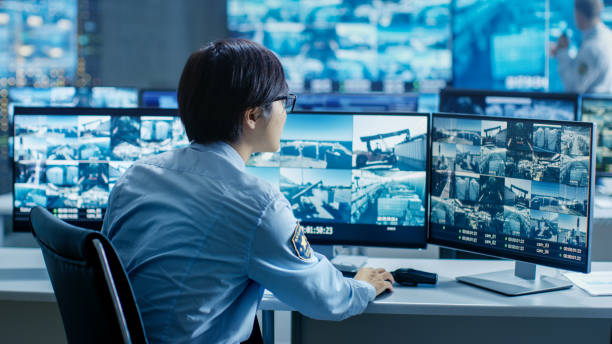 Remote Monitoring Feature
With our remote burglar alarm monitoring feature, your business assets and properties are protected. With an array of security surveillance equipment and sensors, our business systems provide effective security for organisations of all sizes.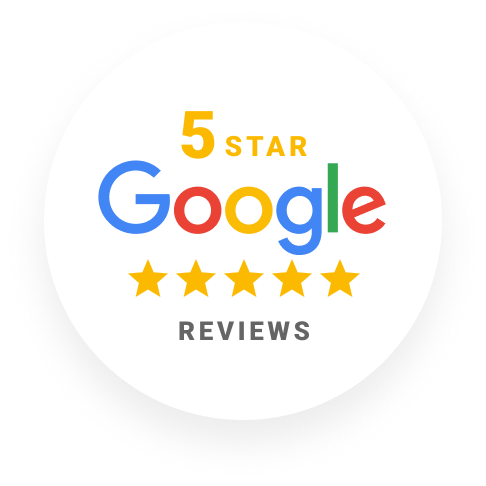 Melbourne's Top Rated Security Company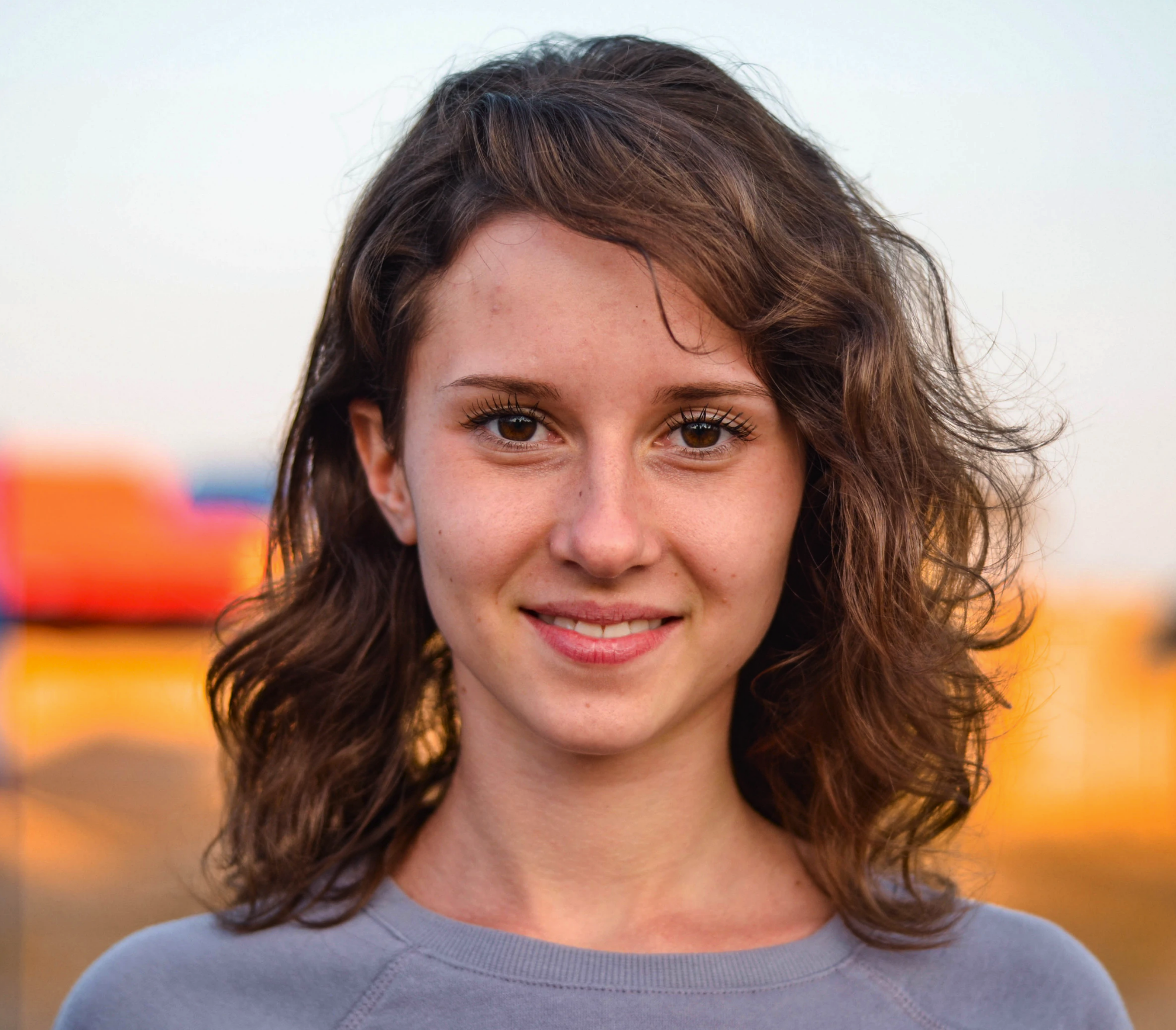 Ree Osh
Williamstown
"Companies should take note this is what real customer service and professionalism is all about, I would give precision 10/10 and will be and have been recommending precision to my friends and family."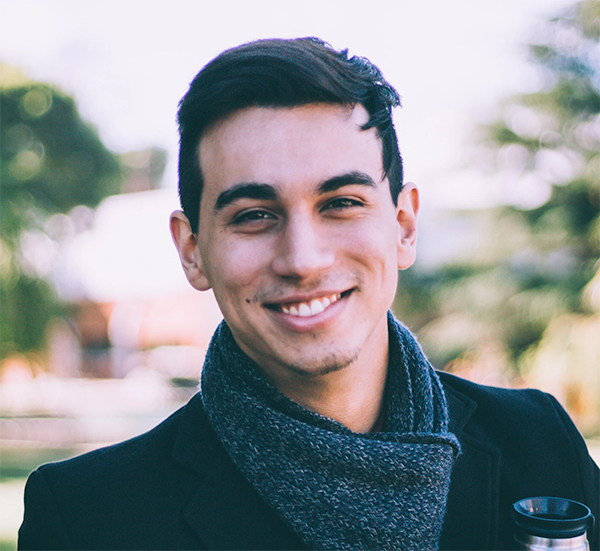 Chris Johnson
Lalor
" Very professional and heaps of knowledge. Was in and out in less than half a day. Highly recommend Precision Security Australia to anyone. Just some advise to buyers, don't compromise dollars for quality of a product and service from a professional."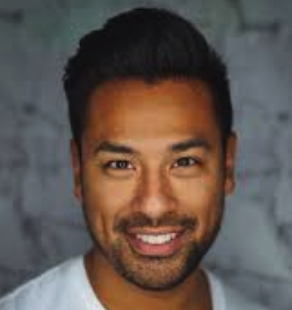 Sarbjit Brar
Derrimut
"I used Precision Security to install camera's for my warehouse and work was done very professionally. Omar took time to setup the camera's as per my requirements and spent time to explain the functions later. Great quality camera & workmanship with reasonable rates. Highly recommended!"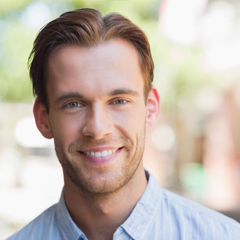 Billy Taxidis
Somerton
"The quality is amazing. The setup of the line triggering is perfect and works flawlessly. Highly recommend if you want a company that puts you first and cares. Thanks heaps for the great service!"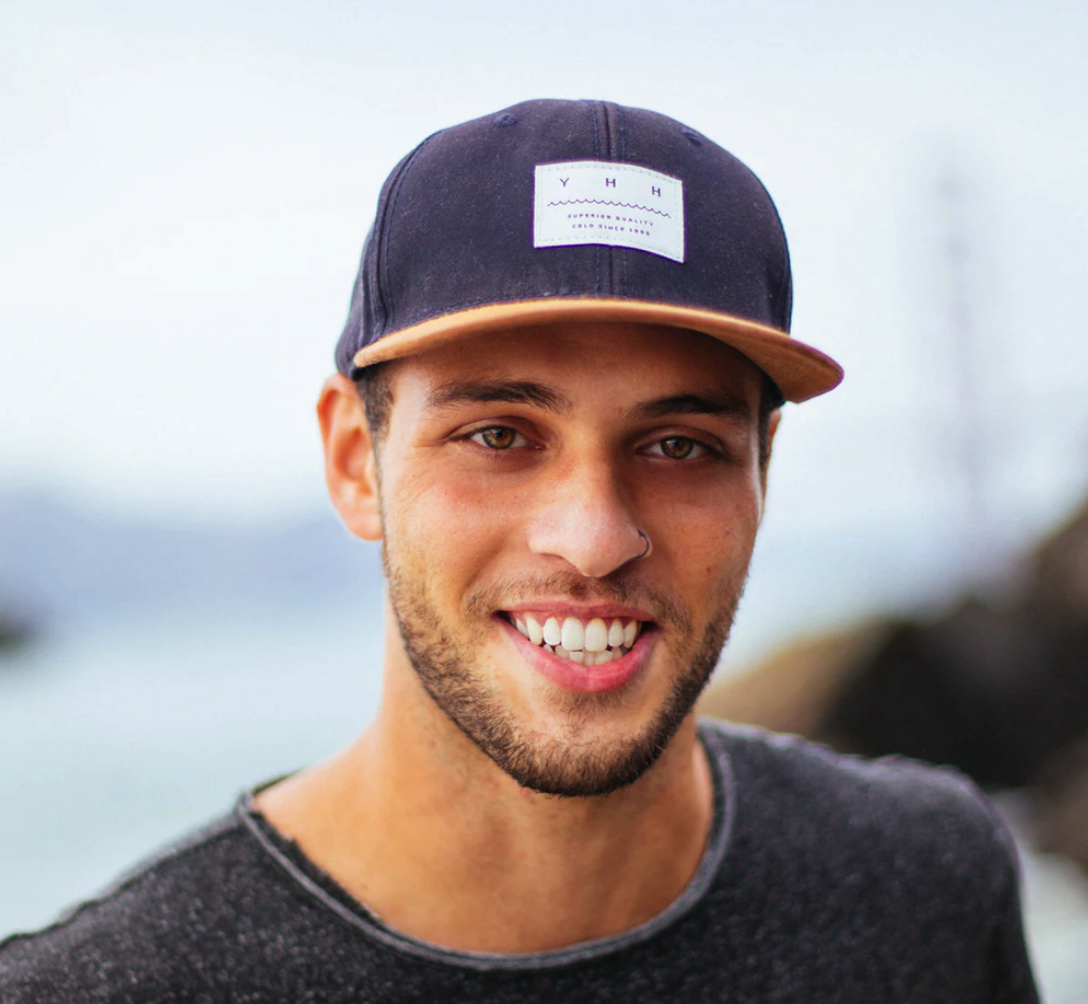 John Sherwood
Abbotsford
" Could not be happier with the setup we've got. These blokes clearly knew what they were doing. They were sincere with their pricing and trade-offs that could be made. No one-size-fits-all package."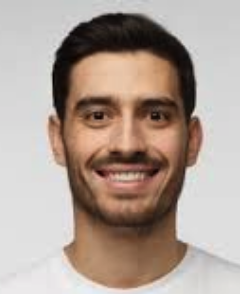 George Andopolous
Essendon
"Absolutely top job,very happy with the results. These guys know what they're doing. Recommend Precision Security? Yes, I do."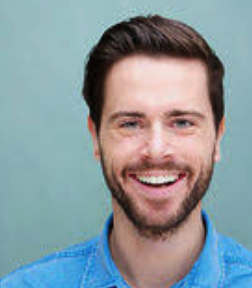 Wayne Fitzsimons
Reservoir
"Fantastic service and have excellent camera and recording equipment. Very knowledgeable and made some great suggestions. Highly recommended, quick and efficient. Very happy camper. 🙂"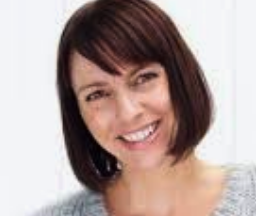 Kavi Moupala
Pascoe Vale
"Great customer service. Went above and beyond to find a solution to a tricky wall. Helped set up cameras and showed me how to make changes. Best thing, im not hit with countless notifications"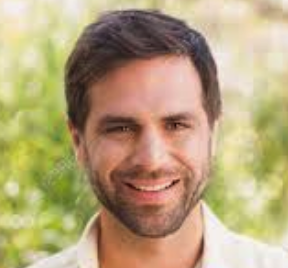 Jake Kula
Footscray
"Omar and the team are brilliant. The team are extremely professional, knowledgeable and support after installation is second to none. Highly recommend Precision Security!!"
To get started select one of our camera
packages today!
Secure Your Business, Guarantee Customer Safety,
and Increase Patronage Today!
Do you know that it only takes criminals a minute to break into your business?
It's your business – your life's work and life's worth. Shouldn't you take the necessary steps to properly secure your way of making a living in this world?
Security Cameras For Businesses
Security cameras are used on properties of all kinds, from small homes to complex business sites. Before getting security cameras there are a lot of different things to learn about. From learning about the importance of security surveillance to the complex features that can do a lot for your business. We are going to aim to answer all of those questions today, so keep reading.
The Importance of Security Surveillance for Businesses
Security surveillance has become a critical part of almost any business property. The most important aspect for most businesses being to secure their property at night by recording anything that happens from theft to property damage. You can even capture acts of nature on camera to prove that they happened. Capturing crimes and other incidents on camera doesn't just stop with the opening of your business, everything is also captured during the day.
Security surveillance does more than record incidents. You can also view cameras live to monitor what is happening on the property. Monitoring can prevent theft, prevent safety risks, and help you to know what is going on. Some systems will even let you monitor cameras from phones, tablets, or PCs (Mac too).
Liability incidents can easily escalate in the modern world. If someone gets hurt on your property they can easily try to hold you accountable, even if the person tries to get intentionally hurt. Security surveillance can capture all incidents of liability and act as proof of what happened. No longer do you have cases of he said/she said.
Many times clients expect businesses to have security systems for a number of reasons. For example, they want to know that their property [the client's] will be safe if left with your business. Or if something happens while they are shopping with you or meeting with you, that it will be recorded by the security camera system. Clients will notice if you don't have a security camera system and may take their business somewhere safer if they notice that you don't have them.
Many of these importances will also be reflected in the benefits of security cameras section that you will read about later. The importance of a good security camera system cannot be overstated in the current climate around the world. You never know what is going to happen and your security camera system prepares you for that unknown.
Qualities of a Good Security Cameras for Businesses
Getting a high-quality security camera is essential. Without a high-quality security camera system, you will be left wondering if the system is working when you need it. To help you know what you should get with a quality security camera system, we are going to have a list of items to look for.
Before we continue though it is crucial to note that there may be additional or varying qualities that you look for in individual cameras or based on your specific site needs. Every aspect of a good security camera system is chosen based on where it will be installed and what the needs of the customer are.
The Overall Security System
The qualities of a good security camera system include: 
You want to look for the following qualities to find high quality security cameras:
We wanted to take a moment to mention an important aspect of both security cameras and security systems, adaptability. Businesses grow and your camera system needs to be able to grow with you. No matter what brand of security cameras (and thus system) you buy, you want to buy one that is able to grow with you so that you don't have to spend time and money replacing a whole system that you already paid for.
Another important thing you want to consider is the investment you want to make. You can buy a very cheap system but the quality of said system will be similar to the price that you pay for it. In most cases, spending money to invest in a good security camera system will reward you greatly. You don't have to worry about parts breaking down, the system becoming outdated, or not having the features that you want.
Types of Security Cameras
One type of security camera can't do it all. You need to pick the right type of security camera for each area of your property. Knowing the difference between each type can help you to make the right decision if you are buying your own cameras or understand the salesman if you are buying a custom system.
Take a look at the types of security cameras:
Hikvision is one of the largest brands of security cameras and security camera systems, having been around since 2001. It is also one of the most trusted by professional installers and companies around the world. We consider it one of the biggest and best brands. Let's take a look at the brand.
With over 40,000 employees around the world, Hikvision is a large company that focuses exclusively on security technology. The headquarters is located in Hangzhou but they have offices, laboratories, and more all around the world. At the core of the business is connected solutions for security to ensure total protection.
Where Hikvision really separates itself from the competition is that they focus heavily on research and development. Research on all levels is performed around the world at their various laboratories and in the field. Almost half of the company's employees work in research and development. That means that you get some of the top technology when you choose to utilize Hikvision.
You can't find a company that has as thorough of a product line as Hikvision with everything from basic security cameras to some of the most advanced technologies facilitated by artificial intelligence. They go beyond security cameras, offering all of your security needs in one place so that you know all of your products will work together.
What is DarkFighter Technology?
Hikvision has utilized a variety of different technologies over the years to enable cameras to be able to see what is going on. DarkFighter does exactly that. Cameras powered by DarkFighter technology are able to see colors and details in very low light. You can get far closer to a high-definition image with the technology, reducing the amount of outdoor lighting that you need to have just for the cameras to be able to see.
DarkFighter technology has been around for years now but over time it has been adapted to provide more and more features and abilities. Hikvision has also been able to include the technology in more and more cameras than ever before.
Many security camera companies have their own version of DarkFighter technology, just with a different name. Amongst all of those companies, Hikvision's technology stands out because it does the job it is supposed to with higher than expected quality. You can easily make out what is happening in front of a camera with this technology on board.
How Many Security Cameras Do You Need?
A big question for any business considering security cameras is how many do you need? Most businesses expect a simple answer with a number. One of the best ways to get an answer to this question is to have a professional security camera installer come out and inspect the property. Some companies provide this service free of charge as part of the initial installation quote.
Some businesses may want to install their own cameras or have a bigger say in their setup, thus they want to be educated in setting up proper camera coverage. Determining how many security cameras you need is a complex task and involves a variety of considerations. Let's take a look at some of those considerations.
How Much Coverage Do You Need?
The type of business you run, the needs of your company, and more will dictate how much coverage your property needs. You want to be able to see every part of the property you need to. At the same time, very few businesses need to have every single inch of their property covered by their security camera system.
There are also probably areas that you don't want to have cameras. Finding the right balance between enough cameras and too many can be difficult. It involves looking at your property, your needs, and how people navigate your property. This is part of what a professional installer is looking at when they pay your business a visit.
By far one of the most important areas to have security camera coverage is at the entrances and exits to your business. This allows you to know who is coming and going from your property. You can also see what they are bringing with them so even if you don't catch them doing something, you can catch them leaving with your property.
Make sure that you consider all exits, not just the normal ones. Fire doors, loading docks, even windows are something to consider. If you are looking for outdoor coverage, you can often use one camera to watch a bank of windows.
Where Are Your Critical Areas
Think about your most important areas or your critical areas. Every business will have a different answer to this question. These are the areas you will want to have quality coverage of. Some examples of critical areas include:
High-value item areas
Safes or storage areas
Areas where employees are alone
High theft areas
Easy to access areas
Parking lots are an essential area for security camera coverage. You want to be able to catch and vehicle break-ins that may happen. Footage of traffic accidents can also be crucial. Typically you will want to have as thorough of coverage of your parking lots as possible. One way to do this is by mounting 360 degree cameras high on light posts.
Security cameras in parking areas also give employees peace of mind. Many employees express concerns when they got off work after dark and have to walk to their cars. The presence of cameras can help them to feel assured that their safety is being looked after. Especially if they know those cameras are being monitored or can be easily accessed.
What are the purposes of your cameras? Are you using them specifically for security or do you want to be able to monitor your property for liability too? For those that want to be able to monitor for liability, they will want to ensure they are covering areas with extra risk such as loading docks, warehouses, shops, etc. Frequently slippery areas may also need coverage.
Companies that deal with a large amount of cash will also often want to have coverage of areas where cash is being handled. Banks, vaults, jewelers, and high-end technology stores are a couple of examples of this. Consider this if you are looking to monitor the handling of money, as you will likely want more than one angle of coverage for those areas.
Security coverage has a different focus on locations and thus you will take into account some of the things that we discussed above.
A lot of people want the budget to play a big role in their choice of security camera systems and while it is important to set up a budget for the project, you need to be flexible. If you set a budget before you have an idea of what you need, there is the chance that you may be excluding essential security camera coverage. This is where working with a professional installer can come in handy, they will work with you to stay in budget while still getting everything you need.
Security camera systems tend to have a relatively high upfront cost but over time there is not much that you need to spend on their use and implementation. The money you can save with security cameras can often offset a good amount of your budget concerns. Especially if you are in a high theft and/or high-risk business.
Surveillance for Every Industry
Security surveillance can be applied to every industry. Whether you are looking to provide coverage for a retail space, office tower, storage facility, or anywhere in between, security camera systems can be customized to meet your needs. This is especially true when you utilize a quality security surveillance system such as those made by Hikvision.
The fact that surveillance systems can be used for every industry can be seen by the fact that the systems are so flexible and require planning to implement. With work, there are very few locations you can't place a camera. And reference back to the different types of security cameras to see that there are cameras for just about every location.
Benefits of CCTV for a Business
Before you purchase a CCTV system it is important to understand why it is important for your business to have such a system in place. There are a wide variety of benefits that you will notice with a CCTV system and we are going to take a look at them today.
Security Coverage to Capture Crimes
Security cameras are used to capture any crimes that happen on your property. This includes inside and outside. With the crime on camera, it becomes far easier for law enforcement to catch criminals and then try them. WIthout footage a person can claim it wasn't them but when they can be seen on camera, it becomes very hard to counter.
Safety incidents happen in every workplace and they can lead to large lawsuits, major changes, and more. A solid security camera system will help you to capture safety incidents and be able to review the footage to see what happened. This alone can save you a lot of money. It can also help you to prevent accidents or other issues from happening again.
Along the same lines, the cameras act as a form of liability protection. Those who may be looking to make false claims are captured on camera and you can often stop the complaint before it becomes more serious. Sometimes you can even capture it as it is happening. In almost every case the footage is also admissible in court, in case you need it.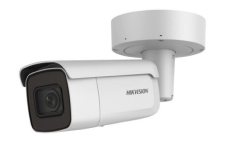 Modern CCTV systems allow for you to view your cameras remotely from your favorite devices. We have already mentioned this above, but remote viewing is one of the best features you can have. Remote viewing allows you to see what is happening on your property even when no one is there. So if your burglary alarm goes off in the middle of the night, all you have to do is pull up your security cameras to see what is happening on your property.
Remote viewing often also features notifications to your devices if there is a security breach, motion, or other issues on the property. Notifications can make a big difference as you get word that a crime is happening and even if you may not be able to stop it in the act, you will be able to get law enforcement and/or security involved sooner and thus be better able to resolve the issue.
Capturing criminal acts on camera is a great part of having a CCTV system but if you can stop the criminal before they commit the act, there is far less hassle. CCTV systems have shown to be a great deterrent against crime. When a criminal sees the camera system they know that there is a motivated protector at the property and would rather hit a location without CCTV coverage.
Something important to note is that many times fake CCTV cameras are easy to spot so only real CCTV cameras will deter criminals. Most criminals spend time learning how to spot a fake camera with techniques such as looking for wires, lights, movement, and placement.
If you are interested in further deterring criminals, make sure you read more about the Acusense technology by Hikvision down below.
For many businesses, one of their largest losses of revenue is employee theft. As soon as you install a quality security camera system, your employees will know and it will deter them from potentially being tempted by high-end goods or products. Make sure though, that your employees do not feel like they are constantly being spied on by the cameras or this may harm productivity and workplace morale. Do not spend all of your time watching employees on the cameras, instead utilize them when needed and make sure to also have plenty of facetime.
You can utilize a CCTV system to monitor your property and all of the activities that are happening on it. Most people think of crime and liability like we have already mentioned, but you can also assess workflow and processes with monitoring. While many CCTV cameras can now be monitored remotely, you can also set up screens around your property to be able to view cameras without having to connect a device. In other words, you can have devices that are dedicated to camera viewing.
Some systems can also be professionally monitored off-site. This is where you have a third party company watching the camera footage and notifying you and/or law enforcement if something happens. These services come at an added price but the benefits that you receive from them are invaluable. Hikvision technology (and those similar to it) allow you to easily set up remote monitoring for an alarm center or security company.
Potential Insurance Benefits
Some insurance companies offer major insurance benefits for businesses that have security cameras installed. All of these benefits mean that a property with security cameras in place is likely better protected and monitored than one that is not, which means they are less likely to have to pay out a claim to your property. This isn't true with all insurance companies so we highly recommend that you contact your company if this is something that you are interested in.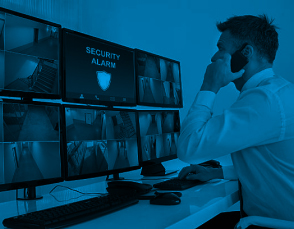 Peace of Mind for Everyone
Most CCTV camera systems are quite obvious. You can see how they are positioned and even if you can't see what they are looking at, you will know they are there. This can result in you having a higher peace of mind, knowing that your property is protected.
What you might not have thought of is that that peace of mind extends to everyone that works for you. They know that there is technology in place to help protect them and to give them alerts if something happens. Even more so true if the employees know that the system is monitored. Customers also get peace of mind knowing that they are on a business property that takes steps to ensure patrons are secure.
The feeling of safety should not be understated. If you can make staff feel safer in the workplace, they are better able to focus on their work and become more productive. Customers will also feel more comfortable and be more open to listening to what you have to say. At the same time though, don't let this lull you into a level of security where you aren't paying attention to what is going on around you.
No matter what kind of workplace you have there are always disputes, most of them petty. A CCTV system helps you to quickly and easily solve disputes among those that work for you. Disputes as simple as lunchroom theft or as complex as criminal claims can all be solved with the aid of a CCTV system.
Workplace disputes can corrupt employee relations and harm productivity in the office. Often times if you are able to quickly and accurately solve the dispute you are able to minimize the lasting damage to your company. CCTV footage can be that factor that allows you to solve the dispute in the swiftest manner possible.
Reduce the Need for Large Security Force
CCTV is no replacement for having boots on the ground security. Security is there to provide a presence that lets potential criminals know that there is someone present to stop them. They play a role similar to that of the cameras when it comes to deterrence. Sometimes the security is also there to take further action when a crime or incident happens. However, a CCTV system can reduce the amount of security officers you need.
A carefully crafted CCTV system allows for security to be able to monitor the property from a stationary position and can make it so you don't have to have them posted throughout your property. Anyone else who can see or monitor the cameras can also contribute to the security and safety of the business, further reducing the need for security when you have a CCTV system.
Surveillance Systems for Multiple Locations
In the past, security surveillance systems were limited to one location. You would have to have a new system for each property you had. Now that is no longer a problem. Modern technology allows for you to have one system to view however many properties you have. These systems connect over the internet and can have just as many features as having one property on a security surveillance system.
A great example of how this can be utilized is for businesses that have a main property and then a warehouse. Your warehouse security cameras can be viewed at your main property and vice versa. This allows you to run one operations center or security center without having to have one on each property. It also allows for coordination that you wouldn't otherwise be able to maintain.
Another great way to use surveillance systems for multiple locations is for a corporate business. Every subsidiary or franchise can have cameras that report back to the corporate headquarters. While this will allow you to see what is going on in general, it provides an added layer of security as the camera footage can be viewed at another location and investigations can be performed at a higher level.
Acusense technology is a more complex camera-based system that allows Hikvision cameras to do more than just provide you with a view of what is going on. This proprietary and powerful technology allows for your cameras to utilize high-end artificial intelligence to learn more about what the camera is seeing. The camera can take notes about everything that it sees, such as the ability to track people and vehicles that enter its line of sight.
Protecting your property sometimes comes down to letting people know you are watching. A simple security camera can do that but a more motivated offender won't be scared away simply by the presence of a camera. This is where the accusense camera can pay off majorly by sending audible and even visual alarms to the cameras to let intruders know they are being surveilled and they have been noticed.
Many businesses that have used similar technology have experienced plenty of false alarms caused by shadows, animals, and other objects that they don't need to worry about. The Acusense technology allows the camera to filter out anything that you aren't worried about and focus on intelligent identification.
Accusense alarms from compatible Hikvision cameras can be sent to the monitoring station but also to mobile phones. This allows for corporate members, patrol officers, and anyone else who needs to be notified to be alerted. Mobile alerts are also a great way to be able to notify law enforcement when you aren't watching the cameras continuously and provide video evidence without having to go back to a computer or monitoring area.
Secure Your Business, Guarantee Customer Safety,
and Increase Patronage Today!