Arm & disarm – all from your mobile
The last thing a burglar wants is attention. They want stealth. They want things quiet and calm, so they can take their time, slip away and be long gone before anyone even knows they were there.
With a home alarm system from Precision Security, that's all but impossible…
Deter would-be burglars
In 2008, there were 420,000 burglaries in Australia. That's nearly 1 a minute. And no doubt that number's increased in the last few years.
With a state-of-the-art home alarm system, you can all but ensure your home doesn't become a target. All Precision Security systems are clearly and prominently labelled, and we provide warning stickers for your windows, so would-be burglars know your home isn't a pushover.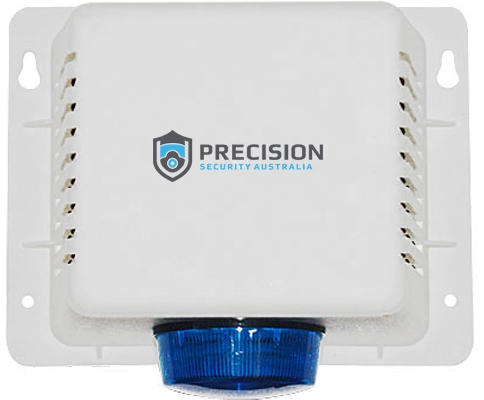 Make intruders rush to get out
Should anyone ignore the signage, and actually break into your home, they'll be falling over themselves to get out almost immediately.
Our alarm systems have a near-deafening siren (over 100dB), so burglars won't be taking their time to locate all your valuables and damage everything else. Organise a free on-site quote, and we'll demo it for you.
Control it with your mobile
While every Precision Security alarm can be armed with a PIN on the touchpad inside your home (and some come with a dedicated fob for your key-ring), you can also arm and disarm your alarm from your mobile.
Just run up the app on your iPhone, iPad or Android device, and tap the button. The app communicates directly with the alarm system and immediately arms or disarms your system. Perfect if you left the fob in the car or in the cupboard.
Quality products, tailored to your needs
There are many very cheap alarm systems on the market. You can even buy them at your local supermarket. But cheap doesn't mean good. In fact, it usually means exactly the opposite.
When you choose a Precision Security home alarm system, you get only premium, state-of-the-art products. Products that have been precisely manufactured and exhaustively tested. Just as importantly, we'll plan and commission your system around your unique home design and the way you live. So your alarm system will detect any intrusion, but won't be triggered when you visit the bathroom in the middle of the night, or if a mouse or pet is in the house while you're out.
Fast install, licensed installers
Our licensed, screened installers know the security industry, inside out. And our products. They're all proven professionals, too. So when they come to install your system, they turn up on time, they get the job done quickly and efficiently, and they don't track mud across your carpet.