Sooo many brands, sooo many features, sooo many businesses selling them. Which camera system is right for me? It can be so overwhelming. This short and sweet article will help you make the right choice when it comes to choosing the right security camera system for your home. Let's get into it shall we… There are two types of security camera systems in the market today:
Basically one has a very poor picture quality while the other has an amazing picture quality.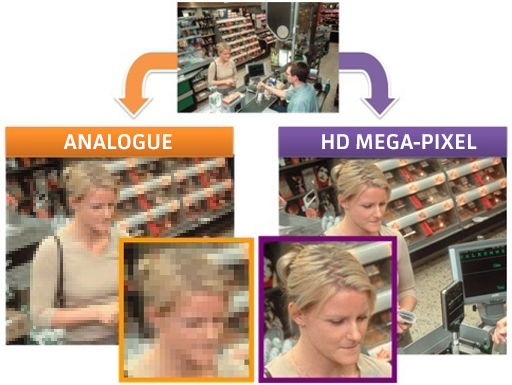 The Problem
It's so simple. Choose the cheap one and save $$$. Well not quiet. Actually you're wasting that money if you spend it on an analogue security camera system. Let me explain…
"The true value of your security camera system is realised when you need it most; after a robbery."
You go to grab the recorded footage to give to the police only to realise at that very moment, you've wasted your money. You can't see the guys face. Nor make out who it even is. A chill runs down your spine as you realise…it's over.
The Solution
At Precision you get HD security camera systems. They are the only security cameras worth spending your money on, and quite frankly we don't sell the other stuff even if you asked. Our cameras record upto 4MP (mega-pixels) HD resolution. For the nerds that's 2688×1520 resolution. So you can see the guys face…clearly. And even zoom into it if you want.
We show you the quality of your cameras, heck we even show you the actual cameras themselves before we start so you get the peace-of-mind that this is the right choice. We provide you with a complete camera solution from quote to finish. We don't leave your home until you're satisfied with your investment and trained on how to use it. We setup remote access on your iPhone, Android and tablet. See your home from anywhere in the world! Except from Mars! All this is backed by our world class 12 months warranty on the cameras and the recorder.
Don't make the same mistake as others buying a cheap analogue camera system. It could cost you hundreds and even thousands. It's a one-time investment. Make the right choice once, the right investment once; install a HD security camera system and you'll never have to worry about your cameras again…ever! And if that unlucky intruder enters your home, you'll know exactly who it is because you made the right choice buying a HD security camera system (from Precision Security Australia of course) that clearly sees their face.